The contest is closed. The winners are:
As a former elementary school teacher, I had to worry about food allergies among my students. It didn't seem fair to have parties where the kids were served delicious cookies and treats while the kids with gluten allergies couldn't eat them. I kept snacks I knew they could eat but when I first began teaching the selection was limited. As Celiac disease became more prominent, the food selection increased. Now that I teach a World History class, I have found a snack that all my students can eat and actually enjoy, Mi-Del Cookies. It's not a small selection either. They have nine different flavors of gluten free cookies to choose from, including Chocolate Caramel, Smores, and Chocolate and Vanilla Sandwich Cookies. The first time I asked my kids and their friends to test a gluten free cookie they vowed, "Never again!" I didn't tell them these were gluten free. They gobbled these cookies up and told me how "tasty" they were.
Since 1947, MI-DEL has been satisfying the appetites of people like you who want snack products that are healthful, natural, and taste delicious. MI-DEL is a combination of old-fashioned recipes and new bakery methods that let us create better for you cookies that meet the latest health standards without giving up a yummy inch of taste.
Mi-Del has developed an all natural, organic line of products for those of us who like to understand the ingredients listed in our food. With eight flavors to choose from, including Ginger Snaps, Lemon Snaps (yummy!) and chocolate snaps, these crunchy little bites will keep my sweet tooth at bay.
Not only can we enjoy these cookies as snacks, we can also use them to create gluten free or all natural desserts like this Creamy Peanut Butter and Chocolate Pie.
Chocolate Snap Crust:
Makes one (9-inch) crust
Pie Crust Ingredients:
Nonstick cooking spray
1 1/2 cups finely crushed MI-DEL® Chocolate Snaps
5 tbsp. coconut oil or butter, melted
Pie Crust Directions
Preheat oven to 350° F. Lightly spray a 9-inch pie plate with cooking spray.
In bowl, toss cookie crumbs with oil or butter. Press mixture into bottom and up sides of prepared pie plate. Bake until light golden, about 10 minutes. Cool completely before filling.
Peanut Butter Filling:
1 cup heavy cream
1 cup creamy peanut butter
6 tbsp. cream cheese, room temp.
1/3 cup honey
2 tsp. pure vanilla extract
Whipped cream, for serving
Filling Directions
Using electric mixer, beat heavy cream until firm peaks form. In separate bowl, beat together peanut butter, cream cheese, honey, and vanilla until smooth. Beat in 1/3 of the whipped cream. Using spatula, fold in remaining whipped cream.
Spoon filling into cooled crust; smooth surface with spatula. Cover with plastic wrap and chill until firm, at least 3 hours or overnight. Top with whipped cream before serving.
Want to try Mi-Del cookies too? Find a store near you using their store locator.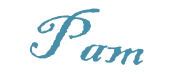 Win It!
Three people will receive coupons for Mi-Del cookies.