The contest is closed. The winner is
Kids, cats, and a dog. Put them together and what do you get? Odor. I never knew how smelly a home could be until I had a combination of all three. I can't place the blame solely on them. Whenever my husband visits his parents on their farm, he spends time working in their pasture. Yes, they have horses and cows. We won't talk about what he manages to track onto my rugs. The smartest thing I ever did was have my children take over the chore of vacuuming. Things have changed since they had to vacuum. Now I hear, "I just cleaned this floor. Who tracked it up?" Even though my area rugs may look clean, they don't always smell fresh. I can still detect the aroma of eau de cat. Worse, my nine year old cat decided she was jealous of the kitten and decided to use one area of the rug to show her personal displeasure. I had the rugs cleaned but could still detect a faint odor. I was pleased with my Fresh Wave Fresh Wash and decided to try the Fresh Wave Carpet Shake.
It has no odor, uses all natural ingredients so it is safe for the pets to walk on, and absorbs deep down smells. All I had to do was shake it onto the rugs, let it sit for fifteen minutes, and then vacuum as usual. I don't know if it had to sit for fifteen minutes, but I wanted to give it a chance to work and make sure it had time to absorb the odors. Not only did it work-I gave it the sniff test-the kids and hubby didn't complain about the "stench" like they do when I used sprinkle to try to mask the odor.
Fresh Wave® products are backed by 20 years of experience in odor management and a proven track record of effectiveness because they are created and distributed by OMI Industries, the world leader in odor control and management. Fresh Wave® natural odor eliminators use the power of nature and molecular science to get rid of organic and inorganic odors. Rather than masking unwanted odors, our products go to the source to destroy the odor. More importantly, Fresh Wave products use no toxins, so they are safe to use around people and pets.
Another problem area I have is my kitchen. I like to cook with onions and garlic. I love the smell. Other people, not so much. Since I've had to begin cooking healthier food options, I've added baked fish to our repertoire. After a couple of fish dinners I remembered why I didn't cook fish. The smell! Yuck. It seems like unexpected guests drop by whenever we have finished our fishy meal. I have started using a Fresh Wave Soy Candle when I cook anything odorous. Those cabbage dishes my son likes? It's soy candle time.
To me, when I sniff the candle it smells a little like pine scented cleaner. I don't notice it making the house smell like the cleaner. I am pleased with its ability to remember odors while I am cooking and after I've been cooking too. My husband and children seem to have "cooking accidents" leaving behind burned food or -my personal favorite-leaving a loaf of bread sitting on top of the toaster oven. While it effectively toasts the bread, it leaves a lingering odor of burnt plastic in my kitchen. I may not be able to control all the odors in my house, but I can get rid of them thanks to Fresh Wave.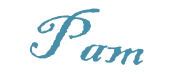 Win It!
One person will receive a Fresh Wave Candle and a Fresh Wave Carpet Shake.