The contest is closed. The winner is
I have noticed small lines beginning to develop around my eyes. I'm not happy with them or with comments that "women of a certain age naturally begin to develop lines." Who thought of the names "laugh lines" or "crows feet?" I haven't found anything to laugh about with these lines. I'm not thrilled with being compared to a crow's foot either. I wanted to do something about this lines. I took the strategy defeat them before they defeat me. Having heard from friends their success with Exuviance Anti Aging Products, I was ready to give them a try.
I tried Exuviance Evening Restorative Complex, a potent complex of anti-aging ingredients and beneficial botanicals in a powerful solution to care for photo-damaged, aging skin as you sleep. This night time treatment cream effectively combats visible signs of aging and is clinically proven to improve overall skin texture, tone and appearance.
All I have to do to reduce those lines in sleep? This is my kind of product. One problem I have had in the past is sensitive skin. When I tried a product designed to reduce wrinkles sometimes I would break out. Not the look I was going for! Or my skin would become dry and flaky. Exuviance uses Polyhydroxy Acid (PHA) Gluconolactone to decrease lines and wrinkles, even skin tone and improve roughness and texture. Lactobionic Acid – a potent antioxidant – inhibits wrinkles from forming, plumps and firms the skin, and enhances clarity. Because they use botanicals, a blend of vitamins (A, C, & E), and the complex ingredients, this blend will not dry or irritate skin.
90% of users saw softer, more velvety skin after 4 weeks of using this high performance, anti aging night cream with Polyhydroxy Acids and botanicals.




One thing I have discovered is, although products work on 90% of users, sometimes they do not work on me. I have to test for myself to see the results. I opened my bottle and placed some of the complex on my hand. It has a light fragrance, which was not overpowering when applied. I only needed one pup to have enough product to cover my face. I liked how it did not leave a "greasy feeling film" on my face. I have joined the 90% who have seen results after four weeks. My skin does feel softer and smoother. I've noticed a decrease in those laugh lines too. Who's laughing now? Me!
Learn more about Exuviance by connecting with them on Twitter or facebook.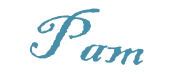 Win It!
One person will receive a bottle of Exuviance Evening Restorative Complex.