The contest is closed. The winner is
I love my cat, Sassie, but I will admit I have not been diligent about her oral care. She hates to be touched, biting us when we attempt it. Transporting her to the vet for routine care is an ordeal. We've added a kitten and a small dog to our menagerie during the past three months. When I took the dog to the vet I saw they had added "Overdue for routine cleaning" on the statement. While, Rio, the dog would probably sit still for dental cleaning, I've noticed he has stinky breath.
EvoraPet is a safe alternative to those routine cleanings. "Simply sprinkle on pets' food once daily to give your pets fresher breath and cleaner, whiter teeth." I wanted to learn more about EvoraPet before I allowed my pets to consume the product. It's an oral care probiotics for cats and dogs that changes the composition of that plaque and re-balances the bacteria that are natural inhabitants of your pets' mouths. The primary ingredient is ProBiora3®, a blend of three probiotic bacteria that are naturally present in the mouth, and helps reduce plague buildup. A byproduct of the ProBiora3 featured in EvoraPet Oral Care is a low-dose, natural hydrogen peroxide. This helps whiten teeth naturally.
This sounds great but I worried if the Sassie, Mitzi, and Rio would eat their food with the EvoraPet sprinkled on it. Although EvoraPet is odorless and colorless, my pets are notoriously picky. Sassie refuses to eat most brands of cat food. Rio has been taking pills prescribed by the vet. I put the pills in his favorite dog treats and he spits them back out. Amazingly, they were not too picky with the food. They seemed to be consuming their share.
Now Sassie is able to receive proper dental hygiene and I am able to keep all my fingers. Rio has less bad breath so we don't mind being licked. It's a win-win situation. I would refuse to give my pets a formula which is not safe. EvoraPet is backed by 25 years of clinical experience by Dr. Jeffrey Hillman, D.M.D and made in a registered FDA facility.
Until October 15th, you can use this coupon code EPET811, to receive $5 off at check-out. There's a 30 day money back guarantee if you are not satisfied.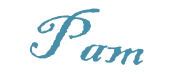 Win It!
One person will receive a 30 day supply of EvoraPet.