The contest is closed. The winner is
October is Fire Safety Awareness month. To promote awareness of the need for smoke detectors in all homes, Energizer has joined with the International Association of Fire Chiefs to create the Change Your Clock, Change Your Battery promotion.
Daylight saving time ends on Sunday, Nov. 6. As families change their clocks, it's a good time also for families to review their home fire safety plans, starting with changing the batteries in their smoke and carbon monoxide detectors. Energizer and the International Association of Fire Chiefs are asking families across the country to join them in this year's Change Your Clock Change Your Battery® campaign. The message is simple, and the habit can be lifesaving. Thirty-eight percent of fatal fire injuries occur in homes without working smoke alarms, while 24 percent occur in homes in which at least one smoke alarm is present but fails to operate.*
Throughout October, Energizer is inviting parents across the country to join the Energizer Bunny® Brigade on Facebook for a chance to win free smoke alarms and batteries for their home or a grand prize of a home fire safety makeover. It's a fun way to get people thinking about an important topic – home fire safety – and sharing positivity within their communities.
Firefighters work tirelessly to help reduce the risk factors by educating their residents on the importance of having a working smoke alarm. In many communities, fire departments are able to distribute free batteries to citizens in need as a result of the Change Your Clock Change Your Battery® program. Over the past 23 years, Energizer has donated more than four million batteries to local fire departments. The Change Your Clock Change Your Battery® program is just one of the ways Energizer brings to life the company commitment to making a positive impact in communities across the country.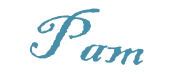 Win It!
Energizer is offering one lucky reader a smoke detector complete with batteries in honor of fire safety awareness month.