The contest is closed. The winner is
I had never heard of Biscoff cookies until this summer when I went on vacation. During our flight the stewardess passed out packages of Biscoff cookies to tide over our hunger until we could arrive at our destination. We enjoyed the cookies, wondered where we could buy them, and then promptly forgot about them in the excitement of our trip. When our jar of Biscoff Spread arrived, the kids reminded me, "Hey, Mom! We had Biscoff Cookies on the plane!"
Biscoff Spread looks like peanut butter,(so much so that the kids asked me why we received a jar of peanut butter) but is made with over 57% Biscoff Cookies. It has a creamy, smooth consistency and texture reminiscent of peanut butter, but that's where the comparisons end. Oh my goodness! This Biscoff spread tastes nothing like peanut butter. It is so much better. Even my husband who refused to try it because he dislikes peanut butter was coerced into tasting it after I explained it contains no nuts. He exclaimed, "This is really good!"
The taste is unique, reminding me of graham crackers and cinnamon. It's also very sweet, so only a small amount will relieve a sweet tooth. Biscoff Spread has many different uses. Enjoy it on toast (a great way to get picky eaters to have breakfast) or as a dip for apples. I didn't get creative, preferring to eat a small spoonful whenever the urge for something sweet kicked in.
I should have known, as tasty as it was, it would disappear quickly. I went to the cabinet to have a spoonful and discovered an empty jar. I should know by now to make a "mom drawer" of the food I really like! Thank goodness Biscoff has a $1.00 off coupon on their site. I plan on purchasing a jar. This time it will go into the "Mom Drawer!"
Do your kids have lunch envy? That's the feeling kids have when peeking at their friends homemade school lunches and wishing it was theirs. If you have an awesome recipe made with Biscoff you'd like to share in the Biscoff "Lunch Envy" contest, you could win an Ipad, a Kindle, or an Amazon Gift Card. Just make a video of you and your favorite Biscoff recipe and send it in. The contest ends October 31st. Need some inspiration? Here's a recipe for Biscoff Cheesecake bars created by Bakerella.
INGREDIENTS
Crust
1 1/2 cups crushed Biscoff Cookies (about 27 cookies)*
3 Tablespoons packed brown sugar
6 Tablespoons melted butter
Cheesecake Filling
3 (8 oz.) packages cream cheese, softened
1 cup sugar
2 Tablespoons flour
3 eggs
8 oz. sour cream
1 Tablespoon vanilla
Chocolate Ganache
8 oz. heavy whipping cream
2 oz. butter
8 oz semi-sweet chocolate
1/4 cup confectioners' sugar
PREPARATION
Crust
Throw the cookies , about 1 1/2 cups worth, into a food processor and chop them up into beautiful golden brown cookie powder. Then add 3 tablespoons of brown sugar. To make the crust, mix the cookie crumbs and brown sugar together. Add 6 tablespoons melted butter and combine. Place the mixture in a 13 X 9 pan and press firmly into the bottom.
Cheesecake Filling
Preheat oven to 325 degrees. Cream the sugar, cream cheese, and flour with an electric mixer on medium until light and fluffy. On medium low, add eggs one at a time, mixing well with each addition. Add sour cream and vanilla and mix until just combined. Pour on prepared crust and bake for about 45 minutes. Remove and cool.
Chocolate Ganache
Heat cream and butter on stove until just before boiling. Remove from stove and pour over chocolate. Stir until completely combined. Add confectioners' sugar and beat with a wire whisk until combined and smooth. Pour over cooled cheesecake. Spread the chocolate evenly on top of the cheesecake and then refrigerate overnight. Cover and refrigerate overnight. Cut into cute little cheesecake bars…Tip: if you save a few of the cookies, you can sprinkle them on top of the chocolate before you refrigerate.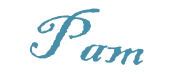 Win It!
One person will receive a jar of Biscoff Spread.