The contest is closed. The winner is
The Amazon Rain forest is the heart of life for over 215,000 species of plants. Many of these plants have been recognized for their health properties. Did you know recent discoveries of antioxidant compounds, taspines and other naturally-occurring phytoelements in Rainforest plants set a new standard in natural skin care therapy? If you didn't you are not alone. I didn't either until I begin reading the story of Amazon Rain Forest Botanicals.
Because October is Breast Cancer Awareness month, this is the perfect time to learn more about these products. People with Breast Cancer (or cancer of any kind) must take special care of their skin. When my mother had cancer I was constantly searching for gentle products which wouldn't irritate her sensitive skin.
Amazon Rain™ skin care products use ingredients that are organic and ingredients that are wild-crafted. Wild-crafted botanicals are preferred because they are harvested wild in their natural environment. They are collected by hand in an ecologically-sustainable manner. Either way—organic or wild-crafted—they are never treated with pesticides, herbicides or chemical fertilizers.
For me, it was important to find organic products for my mom. She was already being pelted with chemicals during her chemo treatment, I didn't want to add more.
  Amazon Rain™ skin care products are free of synthetic chemicals and preservatives, alcohol, harsh detergents, waxes, parabens, mineral oil, lanolin and artificial fragrances and colors. . In fact, they have a line of six skin care products which contain natural ingredients. These include:
Amazon Rain Botanical Cleanser
Amazon Rain Crystal Exfoliator
Amazon Rain Refreshing Mist
Amazon Rain Camu C Serum
Amazon Rain Deep Nourishing Oil
Amazon Rain Replenishing Moisturizer
One of the first things I noticed about these products was the smell. They had a pleasant herbal fragrance. It seemed as if each product had their own unique herbal smell. While I found the smell pleasant, the products are strongly scented (to me, anyway.) I had to place the deep nourishing oil on for a few minutes and wash it off afterwards. The replenishing moisturizer also tingled a little when I put it on. It wasn't an unpleasant sensation and went away quickly.
Amazon Rain Care products are designed to cleanse, treat and hydrate all skin types. They freely list their ingredients on their website so everyone can see what is used in their products. These products are available through their website.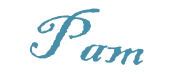 Win It!
One person will receive a bottle of Amazon Rain Camu C Serum.