The contest is closed. The winner is
I was a sickly child. I was allergic to everything-grass, trees, plants, you name it. I suffered with sore throats, sinus infections, and earaches most of the year. Our primary care doctor didn't have me tested for allergies until I was a teenager. I spent most of my childhood using Sucrets Cherry Lozenges to treat my sore throat.
Sucrets has provided serious sore throat relief for more than 75 years and is now back in the classic tin I recognized from my childhood. They've expanded their line to nine flavors and formulas, but they still provide relief from sore throats. I've changed the formula I use to Sucrets Complete. It provides maximum sore throat relief, vitamin A and zinc, and cools nasal passages. The citrus flavor is pleasant too. The kids use the cherry flavored Children's Formula.
In our area, Fall days mean weather changes. One day the temperature can be in the 80's and the next day the temperature can be in the 50's. These weather changes play havoc with our sinuses. We tried the Berry Pomegranate Herbal Formula with vitamin C and green tea. It relieves dry, scratchy throats. The kids liked the Berry Pomegranate formula and said their throats felt better after using the lozenge. You can find all the formulas and chose the one needed for your individual symptoms here.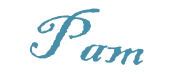 Win It!
One person will win Sucrets products.
<a href="http://rafl.es/enable-js">You need javascript enabled to see this giveaway</a>.