The contest is closed. The winner is
With the temperatures cooling I am ready to tackle the projects I have been putting off during the summer. I need to clean my front porch, my patio, and various outdoor objects. My Mother in Law had given us a concrete picnic table. For years this picnic table had sat under a tree, uncleaned. No one ever used it. She decided it would be an interesting addition to my herb garden. It was a nice gesture, but there was no way I would have had a picnic on this!
Would you serve a meal on this? I didn't think so.
I had received Thompson's® WaterSeal® Oxy Foaming Action Exterior Multi-Surface Cleaner. I read the description and found it removes stains from dirt, mildew, algae and fungus on a range of outdoor surfaces, including wood and composite decks, fences, concrete, masonry, brick, stucco, outdoor furniture, roofs, siding and some fabrics such as awnings and vinyl plastics. Each bottle of this concentrated cleaner makes up to five gallons and covers up to 200 square feet per gallon. I could do a lot of cleaning with this!
I read the directions for cleaning and thought I mixed the solution properly. After applying the solution, I let it sit for ten minutes and then used a wire brush to scrub the table. Can you believe the difference?
I'm still not sure I would serve a meal on this table but I couldn't believe the improvement!
Later, I realized I hadn't gotten the solution mixed properly. If I had gotten the crystals dissolved, imagine how good this table would have looked. The Non-Bleach, Chlorine-Free, Oxygen based formula is biodegradable too. After cleaning the table, I was inspired to clean the back porch steps. They had a sticky substance of some sort (not sure I wanted to examine it too closely). The Oxy Foaming Action cleaner cleared if off too.
My other fall project involves waterproofing my dad's deck. Since the porch wood was left in its natural color, I am using Thompson's® WaterSeal® Waterproofer Plus Clear Wood Protector. I talked to a contractor recently who told me I had to apply this every year to prevent damage to the wood. Using Thompson's Waterseal helps to
Prevent water damage.
Bead & waterproof.
Help maintain wood's natural color.
Resist mildew growth and UV damage.
This formula can be used on all types of wood. I'd much rather go with prevention than step out onto the porch and realize some of the wood has rotted. Their "Get Inspired" section has caused me to plan all sorts of improvements to our home! Not that they are happening anytime soon, but I can dream. Thompson's products can be purchased at home improvement and hardware stores.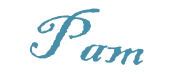 Win It!
One person will receive Thompson's WaterSeal Products.