The contest is closed. The winner is
One of the things I remember most about high school was pimples. The homecoming game when I wanted to look my best? Large zit. The prom? Another zit.  Whenever I had an important event, I had a zit. My son is a freshman this year and I noticed he had a smattering of acne on his face, mainly on his forehead. After reading teenage boys tend to get more severe, longer-lasting acne than teenage girls because their bodies produce more androgens, the hormones that stimulate the production of oil in the pores, I didn't want him to suffer the same embarrassment I did. I wanted to find a gentle treatment for him .
I found the Acne Solutions Pack from OXY Clinical. It includes three of their most advanced products and is contains a three week supply. This was great because the OXY products stated it might take up to three weeks to see maximum improvement. Plus, if he were allergic to the products and couldn't use them, I wouldn't have several bottles he couldn't use.
Included in the package was a bottle of OXY® Clinical Advanced Face Wash. Containing 2% salicylic acid, it uses patented AcneShield salicylic acid technology to unclog pores fast and fight flare-ups. I remember the harsh side effects of my acne face wash. I had to decide if I wanted dry, flaky skin or zits. OXY is gentle enough to be used daily and contains botanical extracts to soothe irritation.
The next step was using the Clearing Treatment. It contains 5% benzoyl peroxide and eliminates 99% of acne bacteria in 8 hours. I hated using acne treatment because it left a white filmy substance on my skin. No one wants to be seen covered in white clumps. This Clearing Treatment doesn't leave any of the embarrassing white residue behind.
The last product was Hydrating Therapy. Not only does it control redness, it hydrates skin so there's no dry flaking and peeling. It contains 0.5% salicylic acid to exfoliate skin, while the Patented Lipacide C8G™ helps regulate the overproduction of oil, while the patented Poly-Pore® Technology absorbs excess oil as it gradually releases salicylic acid. Since I remember how oily my face sometimes looked-I spent time in the girl's restroom between classes with my compact and pressed powder-I am all for anything that controls oil!
My son used the products over the three week period as described on the package. We were both pleased with the results. I noticed his face (especially his forehead) no longer had a slight shine from the oil. His acme was noticably reduced to the point it had almost completely disappeared. He didn't have dry skin or redness during the treatment nor did he complain of burning or itching when he used the products. We'll be continuing to use these in the future. I'm hoping for years of clear skin to come!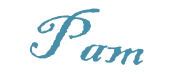 Win It!
One person will receive an OXY Clinical Acne Solutions Pack.