The contest is closed. The winner is
The fashions from the 80's are back. Naturally, I'm thrilled to see the girls wearing styles they used to make fun of me for wearing. I look back now and cringe in embarrassment at our hairstyles. The styles in the late eighties involved seeing how "poufy" we could make our hair. The bigger, the better! Feathered bangs for girls, those mullets for guys that looked like they had a rodent sitting on their head. One style I am glad to see return is the Ribbon Barrette. Whenever I saw a young girl wearing one of these, I had to say, "Awww! How cute!"
When my oldest was young, she yanked ribbons out of her hair faster than I could put them in. Now she can't get enough hair accessories. I knew she would enjoy designing barrettes to match her outfits and her personal style. My Ribbon Barrette Maker, designed for ages six and up, allows her to 'express herself.'
Much like the pattern followed in the My Friendship Bracelet Maker, a barrette is slid onto the loom. Colorful ribbons are held in place by the loom and woven using a pattern and colors she chooses. Each kit includes 8 barrettes, 16 ribbons and 128 colored beads. The handy storage tray included under the loom keeps items in place and prevents spills. This video shows the Ribbon Barrette Maker in action.
.
When I find a toy encouraging creativity, craftiness, and fashion, I'm sold. Learn more about the Ribbon Barrette Maker on their Facebook page.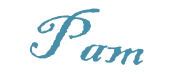 Win It!
One person will receive a My Ribbon Barrette Maker.