The contest is closed. The winner is
The weather is turning cooler and cold and flu season is right around the corner. There's nothing worse than having a sick child. I want to help them feel better but I don't want to give them unnecessary ingredients. Little Remedies has Everything they need. Nothing they don't. Made with NO Artificial Flavors, NO Artificial Colors, and NO Alcohol, Little Remedies makes products for noses, fevers, colds, and tummies. Designed for infants and children up to age twelve, they strive to make sure that each of their products contains just what is needed for fast, safe, and effective relief .
The Little Fevers® Infant Fever/Pain Reliever with Acetaminophen has no dye added to the formula and comes in a natural grape flavor infants won't spit back out when they take it. I liked the new AccuSafe™ syringe. I worried if I had given my children too much or too little a dosage. This syringe is designed to ensure accurate dosing and minimize the risk of accidental ingestion.
For children ages two and over, there's Little Fevers® Children's Pain Reliever Children's Syrup with Acetaminophen. Available in natural cherry or natural grape flavors, this liquid contains No Artificial Colors or Flavors and No Alcohol, Saccharin or Gluten. It's good to find a medication that's safe for children with Gluten allergies. For years I had a friend who couldn't give her child most medications because she had to watch for Gluten. It's aspirin and ibuprofen free too. I've had to watch for products containing aspirin because my daughter has asthma. The doctors warned me never to give her aspirin. Thank goodness there's finally a product that is free from additives that many kids can't tolerate. The Syrup includes the AccuSafe™ dosing cup to prevent accidental over dosages.
For those of us who are thrifty, visit the Little Remedies home page. There's a spot to sign up to receive a $1.00 coupon off your next purchase. Also, check out the "Relief Finder." It includes a list of common childhood illnesses, ranging from dehydration to head lice, and recommendations on how they should be treated.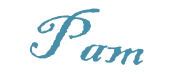 Win It!
One person will receive Little Remedies to help with the Fall sniffles.