The contest is closed. The winner is
In this time of economic instability who doesn't want financial peace? Bryan and I are long time fans of Dave Ramsey and his famous no nonsense advice to saving money, budgeting, and reducing deft. While I would love to say we are completely deft free, we're not. However, using strategies provided by Mr. Ramsey has helped us when we've gone through difficult times.
My parents never taught me any lessons about money when I was a child. This presented a problem when I started my own household. Being a spoiled only child, I was used to spending money on things I wanted. This method doesn't work when there were bills to pay. After learning my lessons the hard way, I decided to equip my children with practical advice. Dave Ramsey has a complete set of materials for teaching financial concepts to children, beginning as young as three years of age. All of my children's first piggy banks were like Junior's Adventure Bank.
This bank has three compartments; one for saving, one for spending, and one for giving. I still remember the look on my daughter's face when she realized she couldn't spend all her money. The Joy of Giving turned out to be a difficult concept for her to grasp. She repeatedly told me, "I need to give the money to me!"
Explaining concepts in a way kids can relate is difficult. Thank goodness for Mr. Ramsey's Kid's Super Pack. Included in the package are six books with stories revolving around a lovable character named "Junior." He delivers messages on saving, spending, giving, work, integrity, and debt in a way kids can understand. Great for read-alouds, even the youngest listener with a sibling will know how another sibling can make life miserable if one "owes" them something. I'm happy the seven year old can learn about money without having to listen to a lecture.
I was ready for a "hands on approach" with the seven year old to help reinforce the concepts he learned from the books. Financial Peace Junior was the logical next step. Here's what's included:
Dry-erase board to track commission earnings
Dry-erase board to track savings amounts
Envelope system (3 separate envelopes)
Clip-n-carry coin case
Give, Spend, and Save magnets
Cool calculator
Instruction manual
Instructional audio CD
What a brilliant concept! He receives money (commission) for completing certain chores. The dry erase board allows him to see the money he has saved. He was used to the envelope system for spending, saving, and giving already. I have an envelope for "spending" money we use during the week for groceries and miscellaneous. The kids know when the money in the envelope runs out, we stop spending for the week. They want to make this last and have learned to find bargains because of this. It's fun to watch the seven year old decide not to part with his money, but save it for something special.
I wish I had these products when I was a child. It would have helped me grasp the concept of money much faster. I'm glad my kids have a chance to learn these skills while they are young.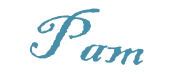 Win It!
One person will receive Dave Ramsey's Financial Peace for Kids.