The contest is closed. The winner is
It's feeling like Fall where I live. Temperatures have been ten degrees cooler than normal. There's a nip in the air at night that makes me want to curl up with a good book. A cozy pair of pajamas completes the atmosphere. I'm picky about my sleepwear. My children have followed in my footsteps. They have specific ideas about what they will wear to bed. It has to be comfortable, not constricting, and fit well. Crazy for Bargains has something for everyone in my family.
My oldest, the fashionista, chose the Blue Peace Pajamas for juniors. The bottoms fit loosely and are designed to resemble yoga pants. I've seen her lounging around the house during the day wearing these bottoms.
I'm a fan of pajama pants. Paired with a t-shirt in the early spring or in the fall, I don't feel exposed when a group of unexpected teenagers surprise me with a visit near bedtime. The knit fabric is soft to the touch. These pajama pants are only available in medium and large. I ordered a medium and found they were cut on the larger side. I wish a small had been available.
                                                                                        These look like Capri's but they reach to the floor. 
The seven year old, a die hard Batman fan, was thrilled when he opened his Batman pajamas. He ran around the house wearing his cape, which attaches to the pajamas with velcro, completing "Superhero Missions" consisting  of yelling.  He wouldn't let me take his picture to post on the internet while wearing his pajamas.
The shop name, Crazy for Bargains, is right. The prices were reasonable and they had a large clearance section in sizes from infants to adults. By joining the Fun Sleepwear Club, I can receive a coupon code off my next order, exclusive discount codes, promotions, and more. Shipping costs can shoot up a bill quickly but Crazy for Bargains offers free shipping on purchases of $40 or more. I have my eye on another pair of pajama pants and plan on adding them to my Christmas list. I'll be cozy all winter too!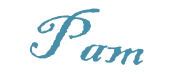 Win It!
One person will receive a $25 gc to Crazy for Bargains.