The contest is closed. The winner is #135, AJ.
I try to encourage my children to have a few books on hand for summer reading. I know they have an assigned summer reading list (including those classic great literature stories kids always complain about), but I try to encourage them to read at least one book for pleasure. This year I suggested When Life Gives You OJ by Erica S. Perl.
When I first read the description and saw it contained messages about friendship, family, and bullying, I thought, "Oh, no. Another book trying to hard to teach kids a message. Probably stuffy and pretentious. Instead I was captivated from the first page when Zelly woke up to find a note from her Grandpa. Zelly, having tried everything she can think of to convince her parents she needs a dog, receives help from her Grandpa. Not in the conventional way, of course. She receives an orange juice jug to use as a "Practice Dog."
Imagine her embarrassment and disgust as she is required to take OJ wherever she goes. Along the way she learns who her true friends are and more about herself. The story brings gentle lessons on fitting in, growing up and excepting responsibility, and life in general. The messages are there but overtly and combined with laugh out loud humor. Kids will ask for their parents to pass the OJ with this book.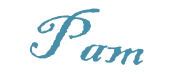 Win It!
One person will receive a a hardcover copy of When Life Gives You O.J., a When Life Gives You O.J. water bottle to help keep hydrated this summer and a When Life Gives You O.J. backpack.

Contest Rules:
Tell me who you would share your OJ Prize Package with. Leave your email address in the first comment.
Extra Entries:
2. Follow me on GFC, twitter, subscribe to my posts through feedburner or like The Thrifty Things on Facebook. (1 entry each)
3. Tweet about this contest. You can use this tweet: #Win a OJ Prize package from @momsmutterings http://bit.ly/l2eHPq . This can be done once daily.
Contest will end on July 21th and is open to the US.
Please see my disclosure notice here. Winners will be notified by email and have 72 hours to respond. The winner and the random org. number are posted at the top of each contest.